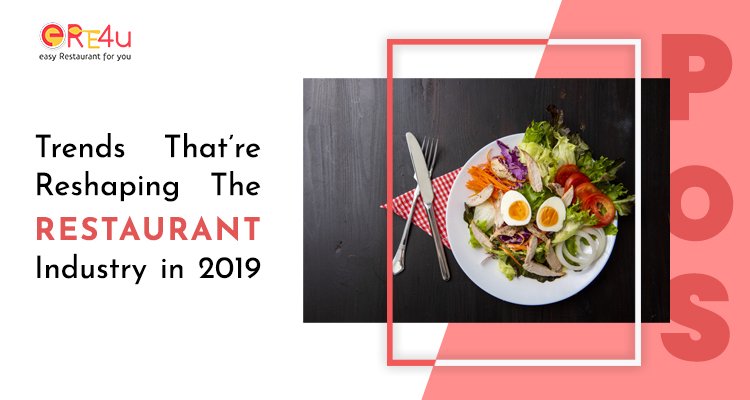 Getting orders out quickly and correctly!
That's a good but a bit of old-fashioned advice for the restaurant biz. Today it takes a lot more than that to earn a customer and to be their first choice. Restaurants are using new techniques to make their guests happier, turn tables faster, and cut down on food waste and costs from inaccurate orders.
1. Offering Online Order services - Restaurant that offers online ordering services avails the benefits such as:
Higher Revenue generation: With online ordering system, customers can leisurely browse the menu rather than hurriedly placing their order in person. Since there's no pressure, customers are more likely to order extra items, leading to higher sales.

More Accurate Virtual Orders: Orders gets recorded incorrectly on call, which means a waste of food and revenue for your restaurant – and a bad experience for your customers. Ordering with online restaurant technologies eliminates those variables.

Data Tracking: If order is placed online or at a techno enabled counter, the information can be tracked easily. You can learn more about your regular online customers, how often they order, and the items they are more likely to order.
2. Digital POS Systems - POS (point of sale) restaurant technologies are widely used in the hospitality industry – 81% of restaurants use either a POS or Electronic Register System. It helps to manage the rush hours more efficiently.
3. Loyalty Programs - Now, it's easier than ever to design a great loyalty program or integrate it with an online program. Unlike traditional punch cards, online loyalty programs are really a level up that provides great marketing insight through the latest restaurant technologies. You can track customer behaviour that may influence your marketing strategy, like how often your customers visit or the most popular dish in your restaurant.
4. Offer SMS - One can craft attractive SMS and push to their customers that outlines the upcoming events and special occasions.
5. Restaurant Reservation Software - If a restaurant takes online reservations, their reservation system can be streamlined and it will be easy for their staff to manage all the tables.
6. Digital Inventory - More advanced inventory systems, like eRe4u, also have POS system integration. This means that whenever a drink is served the amount of product used is automatically subtracted from your inventory. This feature is a big money saver because it can highlight when servers or bartenders are overpouring. This tech trend will be vastly popular with its ability to simplify the inventory process and will take 2019 by storm.
Lastly, keep in mind that food and quality service are the top reasons guests choose restaurants. Don't let technology get in the way. Ideally, restaurant technology should work in the background and be integrated with ways that enhance guest experiences.