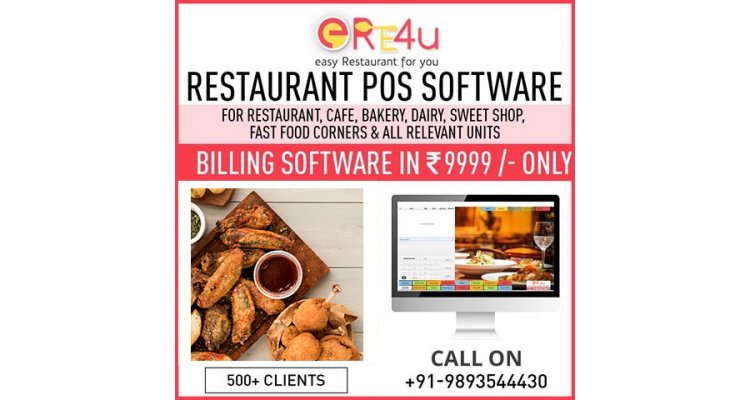 For the growth of a restaurant, it is really vital to have a restaurant POS system installed. Managing each and every activity of a restaurant manually can be very time consuming as well as tedious. One of the most tedious and time consuming task involved in managing a restaurant is the reservation activity of tables or rooms. Be that as it may, there is nothing to worry about. There are several restaurant POS system available these days, which a restaurant owner can utilize to simply its restaurant's operations, and eventually increment your restaurant's revenue within short period of time.
A restaurant POS system can help you centralize all your reservation data under one roof which you can access even on your mobile device from anywhere, such as, what number of tables or rooms are available, and so forth. It can help you create a digital file of your customers, thus saving you a lot of time.
A restaurant POS software can provide you with the real time availability of tables and rooms in your restaurants and hotel. Ere4u is the pioneer when it comes to restaurant POS system in India with a more than 40,000 customers all across the nation.
A restaurant POS software can optimize the reservation management activity of your restaurant, and thus ensures a better rotation of tables and rooms. In the event that you are managing the reservation operation of your restaurant manually, know that there are high chances of loss of real time information. Reservation operation in any restaurant or hotel demands exact real time information, which can be easily achieved by integrating a restaurant POS software.
Along with offering assistance with reservation operation of your hotel and restaurant, Ere4u also offers wide array of other important functionalities at an affordable rate. Some of the important features of a restaurant POS system are listed below:
Sales and taxes tracking

Easy menu setup

User friendly order management

Credit card processing integration

Stock control

Employee management

Extensive reporting and customer data

Marketing, loyalty, and reward programs

Great customer support
The above mentioned things are some of the important features of Ere4u restaurant POS system. In the event that you are seeking out for the best restaurant POS in India, it would be an unquestionable idea to go with Ere4u restaurant POS system. If you have any queries, please let us know in the comment section below. We would be more than happy to assist you with your queries to the best of our capability.