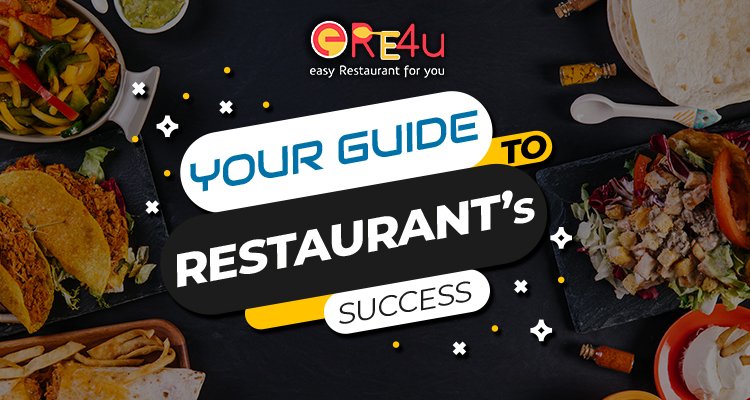 Advanced POS System Can Do Wonders For Your Food & Restaurant Business. eRe4u - Easy Restaurant For You is a one-stop solution for all the major activities and tasks at your restaurant. Today we will discuss the ways through which you can maximize the benefits of your point-of-sale system - eRe4u.
Here are some ways that will help you in utilizing the features of eRe4u POS software -
1. Analysis Tools -
Analysis tools in eRe4u POS system are very advantageous. It assists in smart inventory management, visitors statistics and getting to know the taste/preferences of your customers. You can be aware of the key insights of your business performance. You can also make better purchase decisions with the help of analysis tools available in eRe4u.
2. Loyalty Program -
It is one of the most powerful tools of eRe4u POS software. You can create promotional offers by tracking your frequently visiting customer details and orders so that you can plan your strategy accordingly. This will help you in the better engagement of your customers and increase your revenues.
3. Recognize Popular Items -
eRe4u Restaurant POS enables you to identify your best selling items. With the data collected in eRe4u POS system, you can guide your staff to operate the business based on the likeliness of your customers. This feature allows you to know the most & least selling items in your menu to adjust it according to the profitability.
4. Protection Against Theft -
eRe4u Restaurant POS software act as your theft guard. Apart from having trustworthy employees, you can manually keep an eye on everything such as inventory, cash flow, sales reports to be aware if something doesn't seem right or not accountable. The more you analyze the better it is.
5. Store Guest Information-
eRe4u POS systems for food business are designed in such a manner so that you can manage your guests simultaneously maintaining the relationship with them to keep them happy. You can collect and store the information about your guests that includes name, contact number, address, e-mail, remarks & order history etc.
6. Target Marketing -
By tracking the past order history of your customers, you can send target emails or SMS to your guests based on their choice and feedback. Using the guests' data in your marketing campaigns boost your chances of success by using Easy Restaurant For You.
7. Saves Time -
When someone visits your restaurant you will be able to allow them tables faster with the help of eRe4u POS system. You can also align multiple tables at once. Toggle between the tables to predict wait-time and manage accordingly.
8. Increase Profit Margins -
This is one of the most important aspects restaurant owners look forward to. The core focus of every business is to make the most revenue out of their inputs. Thus it's important to understand what works for your restaurant and how you can utilize it to make it even more fruitful whether it's a product or a service. eRe4u POS system will help you identify that ultimate sell point so that you can improve its impact to generate even better results.
The primary motivation of the restaurant business is to retain their guest and make them visit frequently. eRe4u POS system can help in the branding of your restaurant in the right manner. eRe4u advanced POS system offers you all the perks we discussed earlier in this article so far.
Book eRe4u - Easy Restaurant For You & increase the number of happy and delighted customers at your restaurant.
To know more visit www.ere4u.in