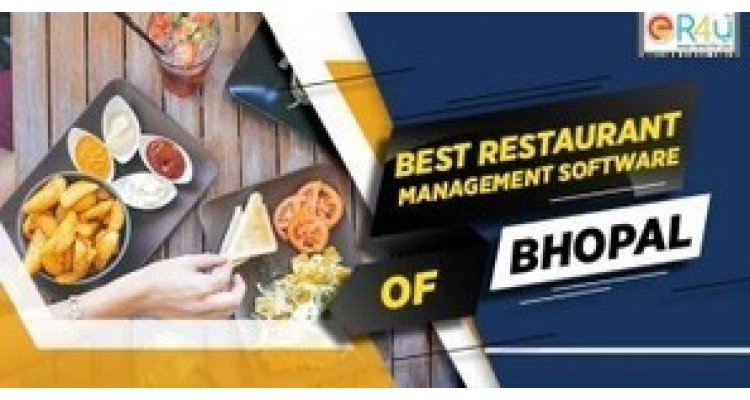 Among all the huge industries, the hospitality industry has found to be the fastest growing industry. Due to the trend of digitization, the hospitality industry is expected to grow even further by 2020. In the event that you have not automated your restaurants or hotel's operations with restaurant POS software India, know that it is right time to do so before your competitors make their way ahead of you.
Integrating a restaurant POS software in India is more than just a trend. As a matter of fact, it has become a necessity in order to increment the operational efficiency of your business. Integration of a restaurant POS software in India is also required with the end goal to keep up with the level of business.
With this post, we are going to present you with couple of reasons behind the demand for restaurant POS software in India. So, without wasting any time, let us have a look at them in brief:
1 - Avoid conflicting reservations & overbooking
Ere4u – The best restaurant billing software India, is among one of the most searched software that can enable you to book rooms and tables within your restaurants and hotels. The booking data are automatically recorded immediately that eliminate the odds of any reservation conflicts and overbooking.
2 - Simplify other operational works
Integrating Ere4u, the best restaurant POS software in India, can simplify most of your restaurant's operational activities. It can act as a one-stop solution that can automate your business's operations efficiently and effectively, such as, accounting, billing, table reservation, room bookings, employee management, KOT, and that's just the beginning.
3 - Gives centralized control
Ere4u – the best restaurant POS software in India can provide you with an opportunity to have a centralized control over your restaurant business. This, in turn, will help you in managing various aspects of your business management. With the help of Ere4u, you can oversee all the ongoing operations in within your restaurant business, such as, front desk, housekeeping, restaurant operations, and so forth, that too in real time.
In the event that you have any queries, please feel free to call us on 099262 00810. We would be more than glad to address all your queries.