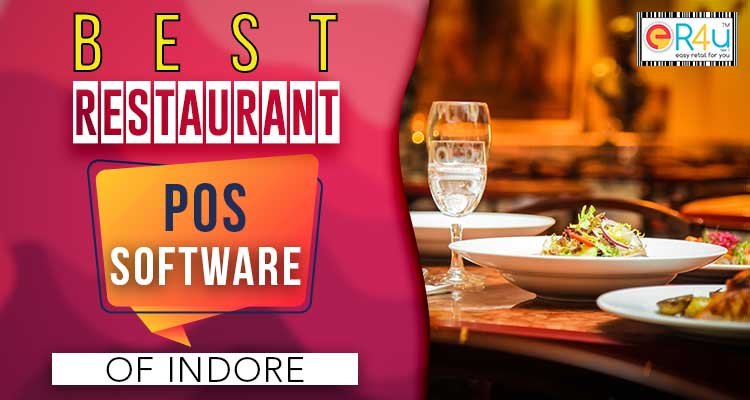 ERE4U is Restaurant Point Of Sale Software. It is the one-stop solution manage your billing, inventory tracking, kitchen order ticket(KOT), table ordering and manages all transaction, accounting, table layout, home delivery, take away and so on. eRe4u includes the touch and click-based user interface.
Here we tell you 3 reasons why ERE4U restaurant software is the Best Restaurant POS Software of Indore.
1. Saves Time
Managing the Restaurant (or for that matter any business) one has to give maximum results in a period of time. With a restaurant managing software, you get to speed up the processes.
For example, with eRe4u, easy restaurant for you, you can easily handle transactions, sales, and purchases of your stock. With time-consuming tasks eliminated, the additional time can be used for other revenue-generating activities.
2. Transparency
Software does not make mistakes or unfair, unlike humans. Adopting technology in your workflow gives you control over each process in the business. When your workflow is automated, you can make informed decisions using the correct information. In business, an error can be an expensive cost.
But with Restaurant Management Software eRe4u, you definitely won't have room for mistakes. Apart from handling your finances, it will help you reduce your administrative costs. With our eRe4u software - the manager can assign a task with better information. With all these collective information managers can take calculative decisions.
3. Better Customer Service
Business grows with the more engagement of customers. You need a better way to manage your customer details. It would not be advisable to have all your information on paper.
With eRe4u restaurant pos software, Restaurant Managing Software, you can save, update and access the customer's information will be just a matter of seconds. You can also give a discount, offers or complements to the customer.

ERE4U is a Restaurant Management Software primarily designed to manage all kind of Point of Sales such as Restaurants, Cafe, Bakery, Food Trucks and Food Outlets.
For Free DEMO of ERE4U Call +91-9926200810