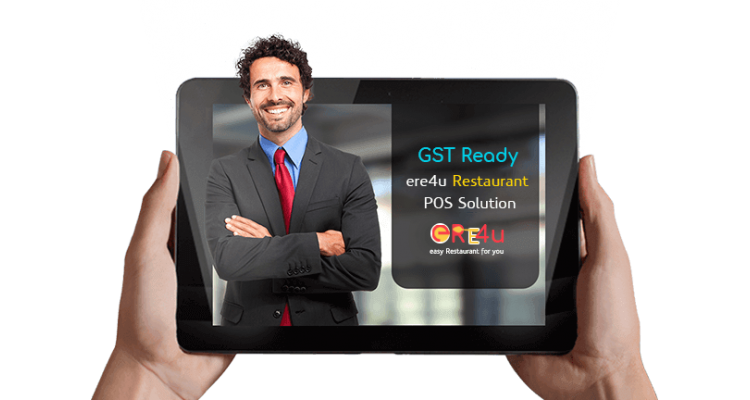 There are various types of restaurants in Indore and all of them has got individual needs. This is the reason of using restaurant billing system in Indore, which is GST enabled that can fulfill all your restaurant operations need from kitchen display system to petty cash accounting and home delivery to dine-in management. This GST enabled restaurant billing system in Indore is loaded with all the features that a restaurant owner needs to meet all its day to day complex task related to restaurant management.
What is Restaurant Billing System?
In order to manage your restaurant in a fast and easier way, GST enabled restaurant billing system in Indore is a complete solution. In order to escape instances that challenge the free flow of your delivery management, our best restaurant billing system in Indore is designed in such a way that it can take care of your restaurant's home delivery and take-away network efficiently.
With the help of our restaurant billing and POS Indore, you can also take care of tables and kitchen orders. By means of a pictorial representation, this restaurant billing system displays the available tables and the number of customers that are present in your restaurant.
This will help you during rush hours to manage your tables efficiently and prioritize your Kitchen Order Tickets (KOT) and Bar Order Tickets (BOT). It is a perfect software to help you with managing Walk-in and Dine-in management functions of your restaurant. You can also figure out the available tables for reservations and booking for future in advance with this restaurant billing system.
Below are some, out of many, features of restaurant billing system
Speed/Ease of use: Individuals, with empty stomach, hates to wait for long in queue to get their order served. Speed in restaurant operation is much needed to satisfy customers to the fullest. Our restaurant billing system is easy-to-use and fast with intuitive layout. It will increment the speed of your restaurant operation to a great extent.
Inventory:
Best inventory management plays a great role to ensure profitability and long-term success in any restaurant business. Imagine a situation, where you ran out of stock during rush hour and customers yelling at you with their hungry stomach. It would be a very bad situation for any restaurant owner, isn't it? Restaurant billing system can help you keep an eye on your restaurant's inventory.
Reporting
Being an owner you should be able to gain an insight into your restaurant activity. This would help you to make better plans for your restaurants. You should be able to figure out what items are being sold greatly, which customers visits your restaurant regularly, what dishes do they like and so forth. Our restaurant billing software can provide you with all the reports that you need as an owner.