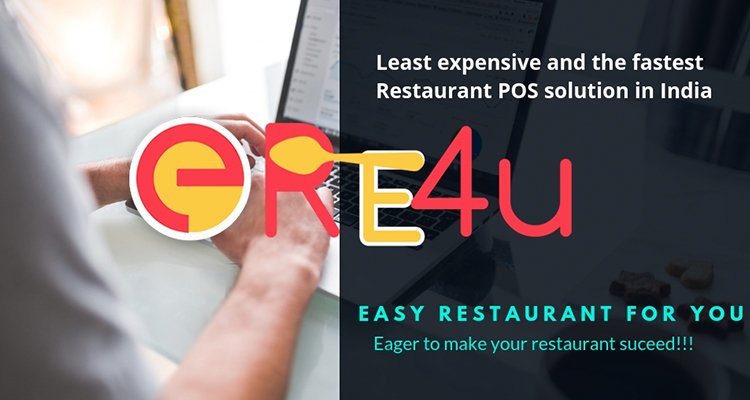 eRe4u- Restaurant pos acts as a central nervous system for your restaurant business management.
It manages all the important aspects of your restaurant point-of-sale making it easier to maintain your business at its best. It can also be used to feed and track customers information. Gone are the days when restaurant pos was used for merely generating an invoice. The additional features of eRe4u are robust for the systematic restaurant billing & management. It is compatible with all devices whether it's a PC, Laptop, Mobile or a Tablet.
Multiple perks of purchasing eRe4u- Restaurant point-of-sale with us includes training, customer support, advanced functionality, pricing, item update, reporting, documentation, automated billing, stock management, analysis & many more that simplifies the management of your restaurant.
eRe4u- Restaurant pos software is meant for allowing you to provide the best possible services to your customers. The promotional features like SMS service, feedback function and assigning take away orders ease the overall circulation of orders in your restaurant.
eRe4u- Restaurant pos system can be used at multiple food business enterprises including:
Restaurants

Cafes

Bakeries

Fast Food Outlets

Bars/ Pubs

Sweet Shops

Fast food outlets

Food courts

Ice-cream parlours

Chain of the food business
Purchase eRe4u- Restaurant software or schedule demo with us at www.ere4u.in.
In case of any queries, our customer support team will guide you after analyzing your food business. We will provide you with a suitable resolution to make eRe4u- Restaurant pos software a game changer for your restaurant. We'll be glad to provide you with the free consultation on using eRe4u POS solution.
Contact- +91 9926200810