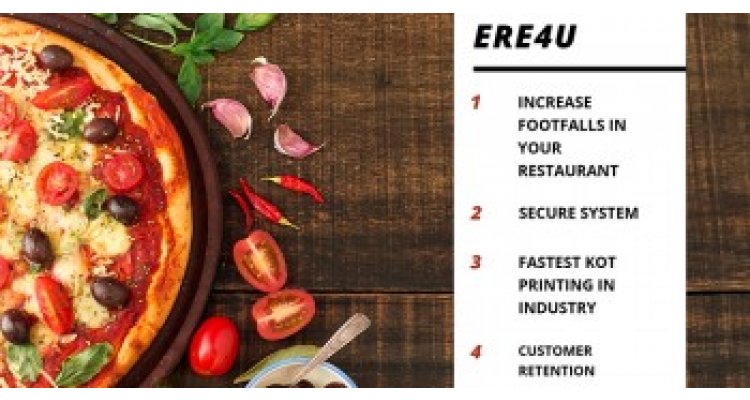 There is no easy path to success. One must work really hard to achieve the same. Every successful restaurant, be it a burger bar, coffee shop or bakery store, they all have deployed some unsung heroes (team) who works diligently for the success of their restaurant business. It does not matter, if the team is equipped with 100 individuals or 1 single individual, dealing in the industry of restaurants is not a piece of cake for everyone. With every passing day, the sales figures in restaurant industry are witnessing a rise, and this has given rise to the restaurant management software. Restaurant management software can help restaurant owners with both back office and front office management.
There is large number of restaurant management software available in the market these days. Hence, it is difficult for restaurant owners to find a software that would fit well in their restaurant.
With this post, we are going to present you with couple of restaurant's must-have features. While selecting a restaurant management software, you are ought to make sure that the particular restaurant management software includes the below mentioned features. So, without wasting any time, let us have a look at them:
Data Access
A restaurant manage management software must provide you with access to sales, labor and inventory data. It will help you to get insight into the performance of your restaurant. Having access to such reports can assist you in making quick informed decisions.
Multi-Device Support
Opting for a restaurant management software that offers easy integration with any device and business systems would be a great idea. It can provide you unified view of all data, ranging from sale to back office to accounting system.
Analytical Reports
Analytical reports is an asset to any business system. Most of the restaurant owners remain busy with daily chorus. They do not have enough time figure out the performance of their restaurant by scanning all the data. The best restaurant billing software are ought to provide its users with a detailed analytical reports.
Wrapping Up
If getting a restaurant management software is not is not in the plan of your business, you are ought to think once more. Investing in restaurant management software would really be a great deal for your business.